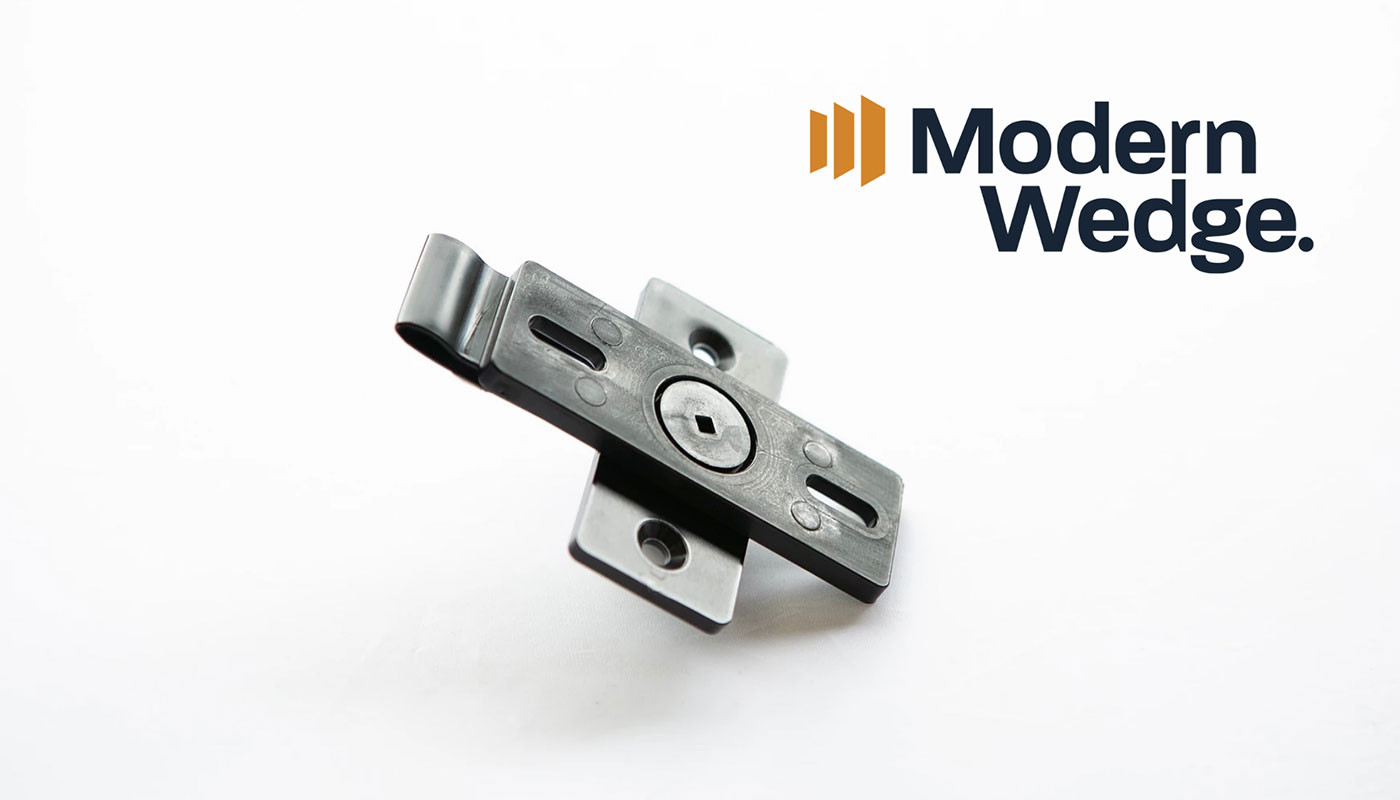 With prehung doors dominating the market since the mid-1950s, the Modern Wedge presents an entirely novel installation process. In launching this innovation, we needed to go beyond branding and storytelling to demonstrate the Modern Wedge in use, proving its value in a worldwide market. 
We created a brand for Modern Wedge that is modern, relevant and authentic, just like the product. The imagery is descriptive and demonstrates the simplicity of installation, and printed materials detail the process step-by-step.
The result was a range of materials that have supported founder Craig Brant to successfully commercialise Modern Wedge in the domestic market.